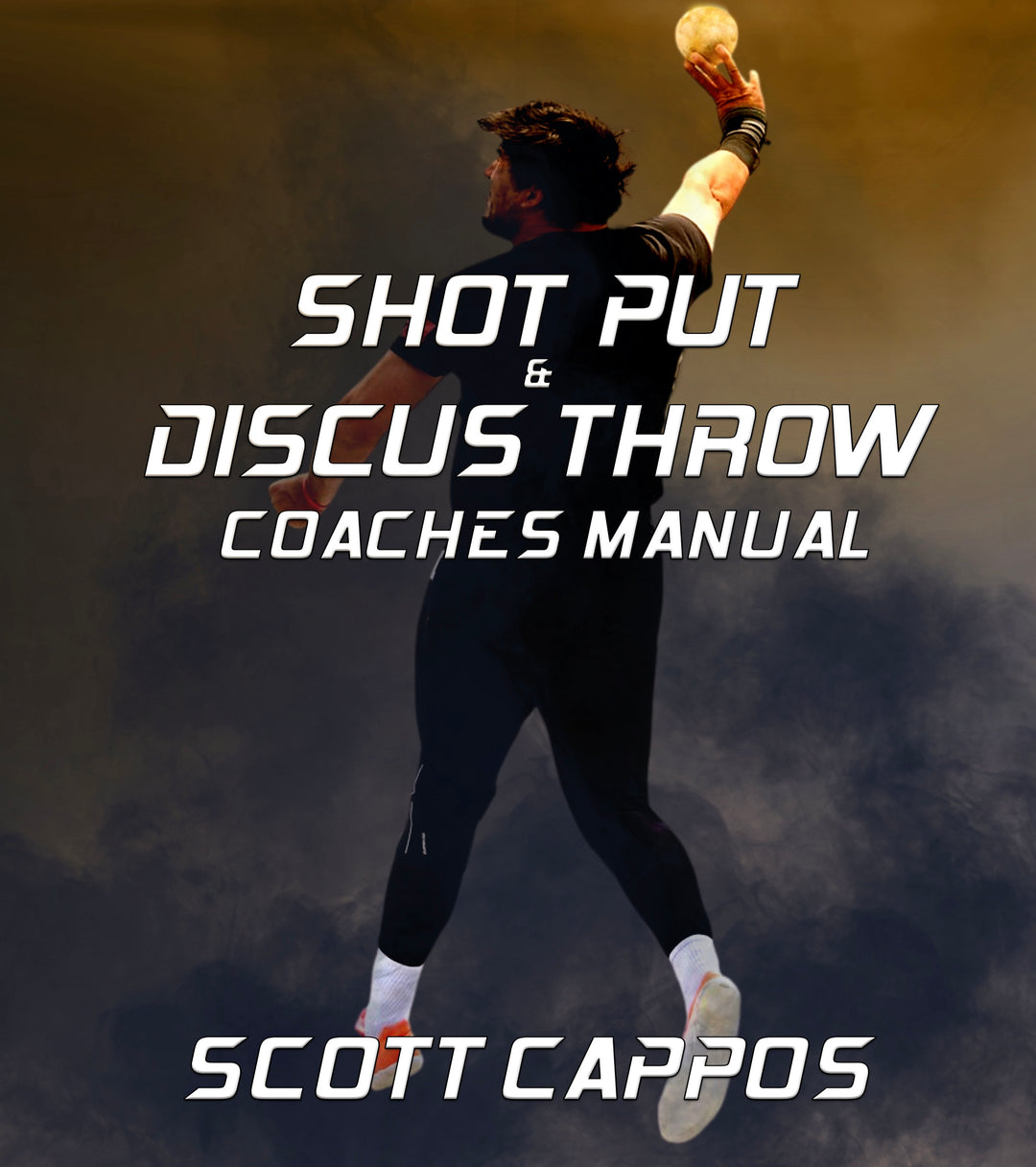 Shot Put & Discus Throw Manual (Book & E-Book)
Regular price
$69.99
Sale price
$54.99
/
---
The Shot Put and Discus Throw Coaches Manual is the ultimate guide for throws coaches with over 200 pages of valuable coaching content.
Technique breakdown, teaching progressions, event specific  exercises, variable weight implement methods, pre-made training plan for each event with 20 week programs.
Strength training, plyometrics, medicine ball throws, multi-jumps and throw combination exercises, and running workouts designed for the shot put and discus throw. 20 week strength and conditioning program with logical progressions design to peak when it matters most.
The Shot Put and Discus Throw Coaching Manual is the newest book from Scott Cappos, long time Big Ten Coach at Iowa and Nebraska.
Sample: Discus Throw Technique
The discus throw is divided into four main phases; the start/wind up, the movement across the ring, the power position, and the delivery.
Start and Wind Up
The thrower faces the back of the circle with the feet shoulder width apart, with the knees bent and the arms down by the sides. The preparation position will demonstrate some forward tilt, similar to a back squat position with the lower body. The discus is gripped with bent fingers on the rim and with the palm firmly pressed against the implement.
The discus thrower's body weight is distributed evenly, with the feet planted flat before the preliminary movements begin.
The throw starts when the right arm moves toward the left side, between the left hip and shoulder, the left hand guides the discus to the left. The discus is brought behind the right hip and is locked into place as the left arm extends out and across the body.