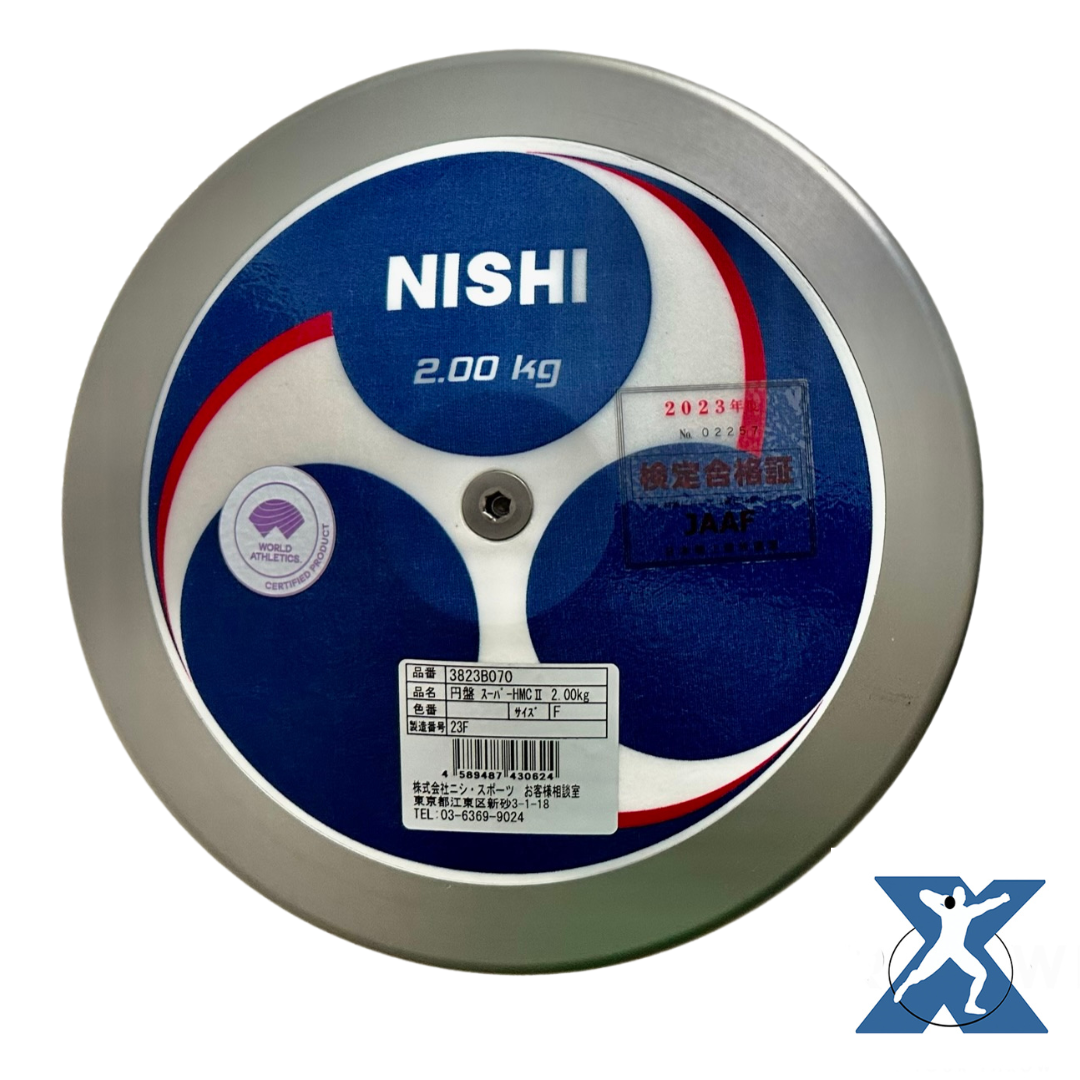 Discus NISHI 2 Kilo Carbon Discus - NEW
---
NEW - LIMITED SUPPLY
Throws Pro Private Collection - we have been working with Nishi on getting this redesigned discus to the United States - well, what seems like forever. We are ready to unveil this monster! 
NISHI 2 Kilo Super High Moment CARBON Discus - the Nishi brand has been thrown by champion throwers in every major competition. This new carbon 2 kilo discus is a revolution in design.
Carbon fiber is used for the shell to reduce weight. Rim weight increases due to lighter shell. This disc uses stainless steel material for the rim to improve anti-slip coating performance, compatibility with the rim, and grip.
Certified by World Athletics, NCAA, and every major federation.